MEDUSA

---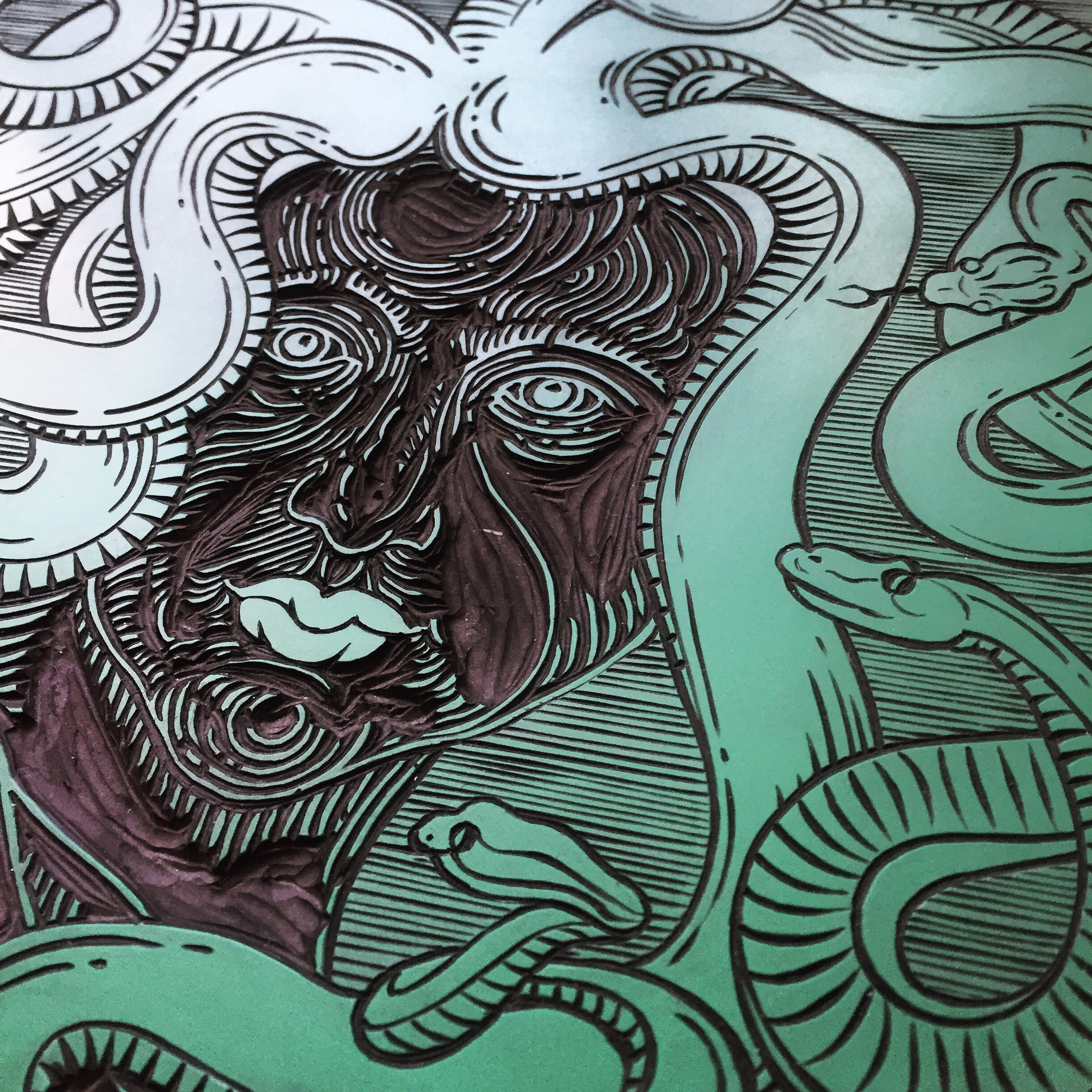 In Greek mythology, Medusa and her two sisters, Stheno (Σθενώ) and Euryale (Ευρυάλη), where known as the
Gorgons
(Γοργόνες). Out of the three, Medusa was the only mortal. The Gorgons where said to have wings, sharp claws, tusks of boars and scaly skin.
According to
Ovid
's version of the myth, Medusa was a pretty young woman, priestess in one of goddess
Athena
's temples. Her beauty was such that it caught the attention of
Poseidon
, who proceeded to corner her in the temple and rape her.
Unable to take her anger out on Poseidon, an enraged Athena cursed Medusa, turning her into a fierce monster. Her long, curly locks transformed into snakes and anyone who looked her in the eye turned to stone.
Medusa is eventually beheaded by
Perseus
, son of
Zeus
and
Danae
, who then uses her severed head in battle, as her gaze still retained its petrifying ability. He eventually hands the head over to Athena, who places it on her shield for its protective qualities.
Known as a
"Gorgoneion"
(Γοργόνειον), the Gorgon head became a symbol of protection, acting as an amulet to ward off evil, and can be seen on many ancient Greek objects such as shields, breastplates and mosaics.
︎ HOME
NEXT PROJECT ︎