TIME

---
#Collograph
#Letterpress
#Poster
#Print
#DegreeWork
This print, entitled
Time
, relates to a larger project. It is a variant of one of the illustrations from a booklet, The Guide to the Apocalypse, which I wrote, illustrated and hand-printed as part of my final year degree work. In the context of the booklet, the image has certain metaphorical connotations relating to the Apocalypse theme, itself set at the end of times.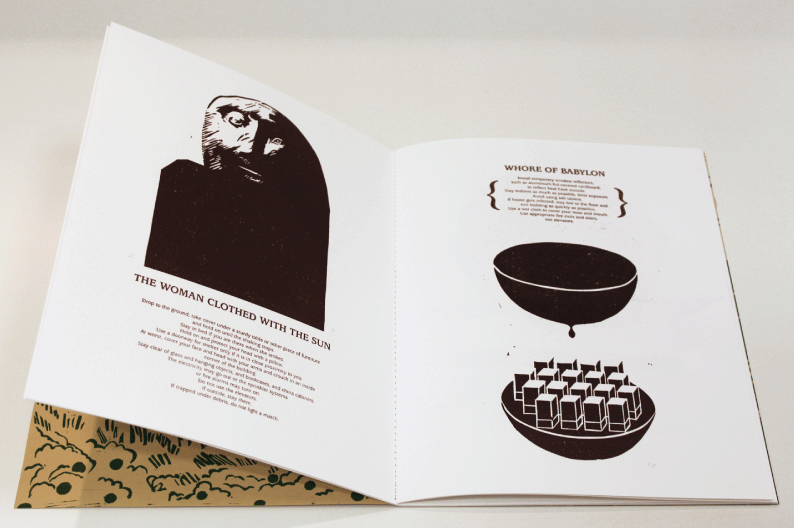 As it stands alone however, this print is open to free interpretation by the observer. The hourglass has been used by many over the years as a tool to symbolise time. This abstracted version, much like the infamous idiom about the glass being half-empty or half-full, can be read with either a positive or negative outlook in mind.
Two hemispheres, representing past and future and connected through the present, which changes with every drop. They could be nourishing one another, feeding off each other, interchanging in a continuous loop. The image, suspended in time and space, is itself a vessel, a vehicle giving the viewer access to his or her own personal understanding of Time.
︎ HOME
NEXT PROJECT ︎